Reliable, Safe, and Fast Emergency Transportation Services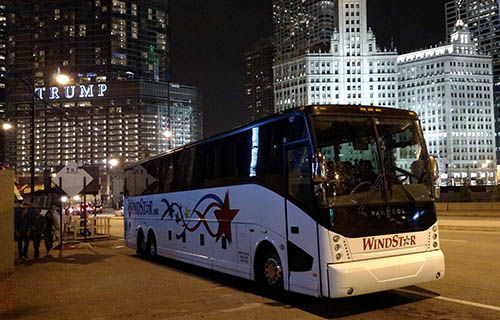 An emergency can happen anytime and anywhere. And in most emergency situations, what you need is transportation to get help or escape the calamity. Getting a reliable and fast emergency charter service is not easy. You need reliable, safe, and fast transportation from Windstar Lines to support you in your emergency. We have years of experience and well-kept rental charter vehicles with trained and experienced drivers to provide you with dependable and quick emergency transportation.
Whether natural disaster strikes or you have a medical emergency, our well-maintained fleet of charter vehicles is ready to help in every situation. We are proud of our team of drivers who have an impeccable safety record and reputation. Our company meets and exceeds your standards every time you book an emergency transport with us.
Emergency Transportation We Offer
As a leading transportation services provider in the industry, we offer a wide range of emergency transportation services. We ensure that you get the right transport promptly and safely during your emergency to help you overcome the situation as quickly as possible.
Hurricane Transportation
Hurricane in any area causes an emergency that needs instant evacuation from the area to safety. People living in areas where hurricane occurs frequently may not have their own transport or not know how to drive. In such situations, you need quick and dependable support that helps you flee from the hurricane ridden area to a safe destination. Contact us immediately for hurricane evacuation transportation service.
You can rely on our trustworthy reputation and expertise in assisting in such unfortunate circumstances. Our charter hurricane transportation reaches you as quickly as possible before the hurricane finally reaches your place and takes you to an evacuation facility.
Natural Disaster Transportation
Unfortunately, when a natural disaster happens, it requires the evacuation of a large number of people from the particular disaster-stricken area. Natural disasters such as wildfires thunderstorm may force people to leave their places and reach safe emergency facilities. With our shuttle charter service, we can help you with your evacuation efforts.
Our drivers and cars always remain ready and on heels to respond to your natural disaster emergency immediately. We ensure to evacuate and take people from the disaster-stricken area to the protection facility where they feel safe and protected. Our trained and professional team removes the people from the place of harm in the quickest possible time because every minute is valuable in such a situation. And you can count on us!
Medical Personnel Transportation
As an experienced transportation services provider in the industry, we provide robust and reliable medical personnel transportation solutions. Whether you require non-medical emergency private medical transportation with a travel nurse or need an emergency ambulance privately with a certified nurse, we can help. Our medical personnel transportation service is available whenever you need us.
Through our high-quality, prompt, and affordable services, we make private medical transportation easily accessible to everyone. Our professional, experienced drivers with well-kept cars ensure to take you to your destination quickly and safely.
Essential Worker Transportation
Getting essential workers to the place of emergency as soon as possible is a critical endeavor. At Windstar Lines, we ensure transporting essential workers to their location without the hassle or putting them at risk. With our premium and reliable transportation services, you can take your employees to work quickly and safely. We provide you with an essential worker transportation solution that is adaptable to your changing needs.
Our company provides customizable transportation services that can meet the specific requirements of any business, enterprise, municipality, or transit agency. We comply with local regulations to provide you with comfortable, compliant, safe, and affordable essential worker transportation.
If Mother Nature decides to ruin your day or if you have a maintenance issue, please call your friends at Windstar Lines. We will get your passengers where they need to be. Your safety is our priority. We have many types of equipment to assist you in getting to your destination, such as hospital shuttle bus services.
Book My Emergency Transportation
Windstar's 24 hour emergency line can be an immediate solution to your transportation problem in case emergencies happen that are beyond your control. Our team is here to help however they can. If you need help, don't hesitate to contact us at one of the numbers below.